Hands on a few examples of 2D/3D platformer games, available for Android (mostly cross-platform):
Game Deployed on Android (Available on android soon):
Screen cast of the android version:
2) Crazy Fairies:
Crazy Fairies,
a Free to Play,
3D Cross Platform (PC, iOS, and Android), Turn-based Action MMO Game,
is a turn-based projectile shooting game where you can battle your friends in single or group combat.
Screen Cast For Crazy Fairies:
3) Ultimate Ninja run:
Ultimate Ninja run is the side scrolling 2D platformer for you, if you are waiting for a bus, or during a lunch break!
Screen cast of Ultimate Ninja Run:
4) Canabalt:
Canabalt, is a side scrolling 2D platformer/Free-runner:
Screen cast for Canabalt:
5) Shadow Blade:
Shadow Blade (also available for Android based OUYA) tells the story of Kuro, a young ninja who needs to deliver an important message to the master of his clan.
The art-style of the game is one of the many highlights. Despite being a 2D game, rich colours and detailed character art provide an almost 3D sheen.
Screen cast for Shadow Blade:
6) Thomas Was Alone:
Thomas was Alone
is a game about a curious rectangle, and help him unravel the mysteries of his existence in a wonderfully strange world.
"It proves that you don't need tens of millions of dollars and hundreds of staff to make a game story worth telling, just a good hook, an engaging vision, and a whole lot of heart."
9/10 – Destructoid
"Thomas Was Alone is a winning piece of minimalist game design that manages to do a lot with a little in an industry which far too frequently achieves the exact opposite, and it deserves much praise for that."
8/10 - Official Playstation Magazine.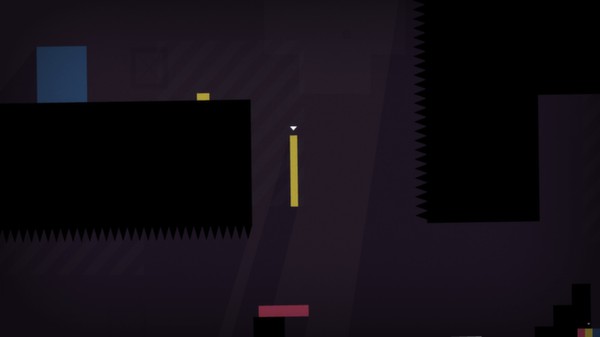 Screen cast for Thomas was Alone: